We all know install apps from Apple's App Store, but if you download an app's IPA file, you may not know how to install it. So this tutorial will give you the simplest way to install apps and IPA files on iPhone.
---
Content Summary
---
What is an IPA File
An IPA file is a file with an IPA extension. It is similar to a ZIP file; it contains the installation information of an app. The IPA file is designed especially for iOS devices; you can't use macOS, Windows, Android, or other systems to install it. When you back up your app files using iTunes, you can see .ipa files in a folder. Installing an IPA file is not as easy as Android APK, but don't worry; this article will help you.
The Ordinary Way – Use iTunes With AppleID
Most users know how to install apps using iTunes; it is a common way to install IPA files – if you're still curious, check out this tutorial.
But to use the iTunes installation, you must have purchased the app from the App Store using your Apple ID. You can't use iTunes if you download an IPA file unavailable on App Store. When iTunes installs an app, it checks whether the AppleID of the app is the same as the AppleID on your device. If not, the app will flash back after installation.
At this point, you can use iOS sideloaded applications. It is easy to sideload iOS apps and doesn't require jailbreaking the device. The key to sideloading iOS apps relies on Apple developer certificates. Apps and IPA files authorized by the developer certificate can be installed directly on the iPhone without needing an AppleID.
Use iSigner to Install Apps and IPA Files on iPhone (no PC and AppleID required)
iSigner is the most straightforward installation tool; all operations are done on your iPhone, and no PC is required. You can install apps using iSigner, even if you didn't buy it with an AppleID. iSigner has an authorized developer certificate built in, and you don't need to apply for a new one to install the app. After all, the developer certificates are costly.
The installation process is also straightforward; you just need to upload the app or IPA files to iSigner, and you can install it through the steps without risk and jailbreaking.
Steps to Install Apps and IPA Files Using iSigner
1. Visit iSigner's website to download it. The developer certificates cost a lot of money, so iSigner is not free for users.
iSigner charges are as follows. If you are a vip member of Panda Helper, you can use iSigner for free.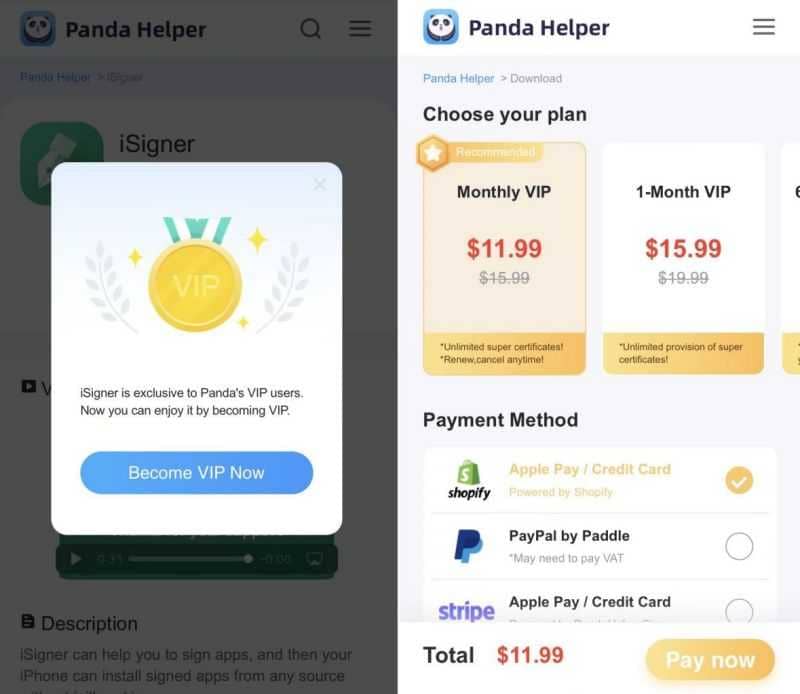 2. After installing iSigner, launch it, and you will find the interface is straightforward. Click the "Plus" Button and add the IPA file. After the signing process, you will see a pop-up indicating that you signed successfully.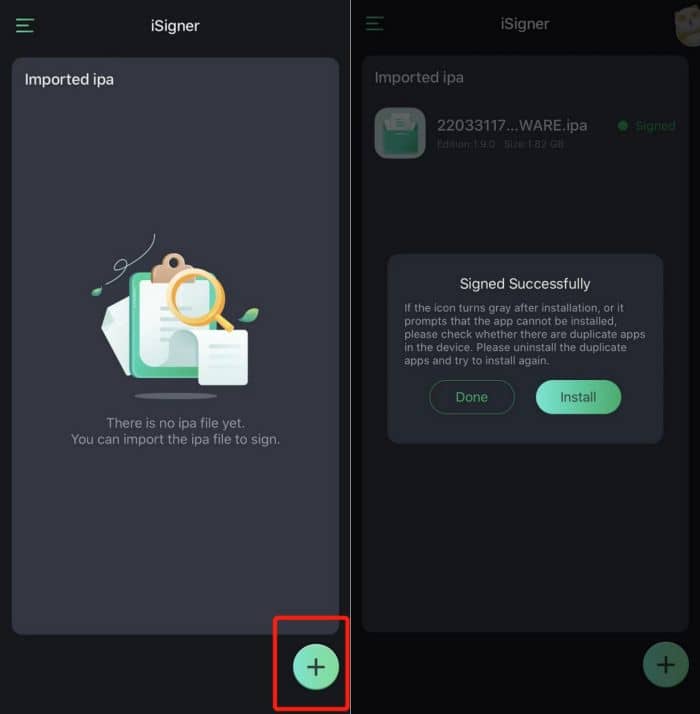 3. When a popup prompts signed successfully, you can choose "Done" to get a signed IPA file or select "Install" to install it directly.
4. Follow the prompts to install apps. Finally, you will find the app on your screen.
FAQS
1. I could not find the IPA file I downloaded.
In general, IPA files are stored in the download folder on your phone. First of all, find a system app named Files on your screen. Open it, and select Browse – On My iPhone – Downloads; you can find the IPA files. And the Downloads folder will be added to Favorites to make it easier to find next time.
2. How can I find the signed IPA file after iSigner completes the signing process?
You may not be able to find the signed IPA files directly on your phone, but you will need to install the file management assistant on your pc. Locate the iSigner folder in the file management tool, where all signed IPAs are stored in the SucSign folder.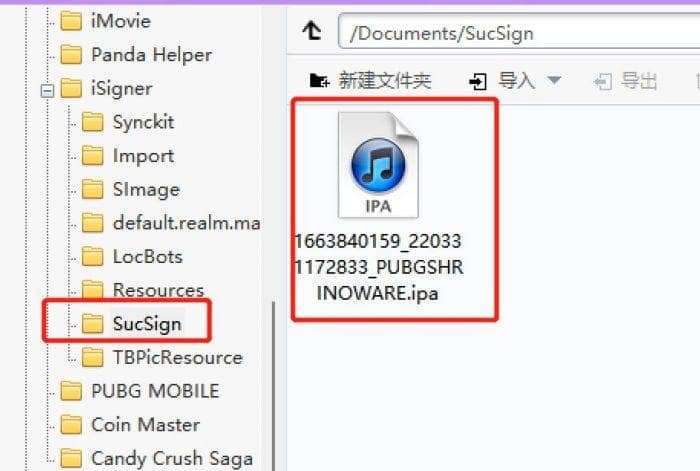 Of course, there are easier ways to do this without a PC. Select the signed IPA file in iSigner and click Share ipa – Save to Files to save the IPA file in your system's Downloads folder.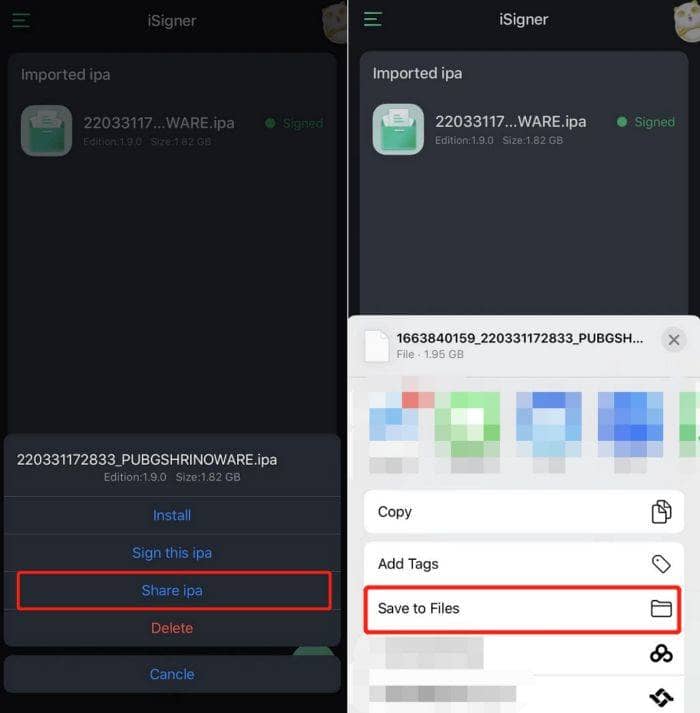 How to find the Downloads folder?
3. Can I transfer the signed IPA file to my friends?
No, you can't transfer the signed IPA files to other devices. When you use iSigner, iSigner binds the signed app to your device information. You can click iSigner's More button to view device information. If the device is replaced and the information does not match, the IPA file will flashback after installation.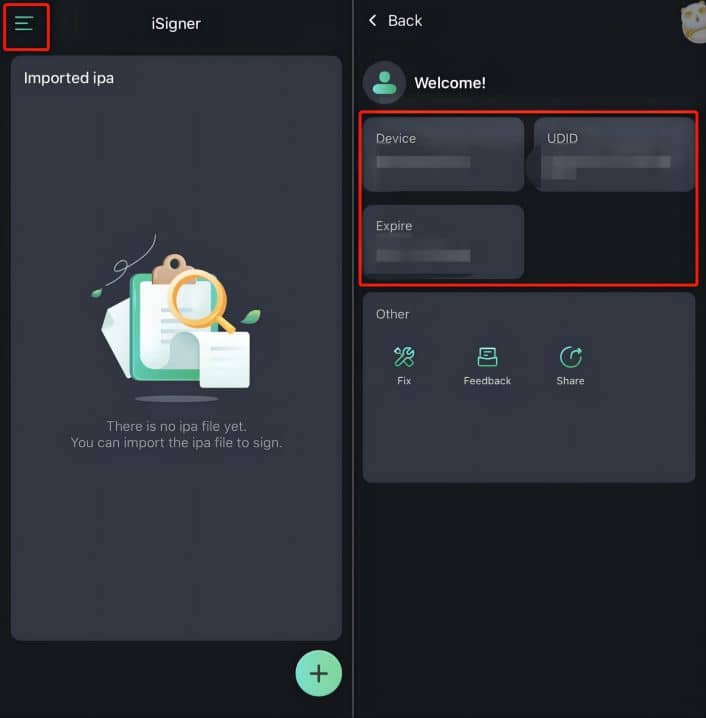 Install Subway Surfers and PUBG Mobile on your iPhone using iSigner!