Do you know that the Sims series is among the most famous simulation games globally? Yes, the games have over ten million active players globally. All SIMS Series are currently available on MAC, PC, PS, DS, Xbox, Java, iOS, and Android. So far, many players criticize the Sims for adding DLC without fixing bugs in previous releases, too many expansion packs, and item packs, making the game heavier and heavier. So players are looking for games like The Sims. Here are the top 8 games you should consider trying on your device today.
1. Minecraft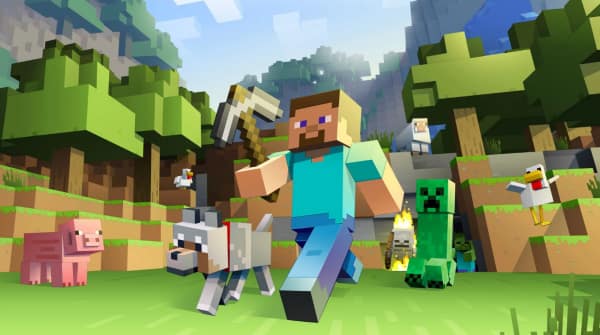 Available for: PC, MAC, Console, iOS, and Android
Gameplay ★★★★★
Game Freedom ★★★★★
Game hardware requirements ★★★★☆
Gameplay
Minecraft gameplay involves adding and damaging a wide variety of blocks in an unpredictable world. Using these blocks, a player can manipulate the surrounding world and build and destroy various structures. The gameplay in Minecraft is fully unguided and open, which means that a player can set their personal goals and play the game according to what fits them. 
Game modes
Minecraft has four game modes: Creative, Survival, Adventure, and Spectator. There is one more game mode in Java Edition: Hardcore.
Game Freedom
Minecraft is a game with a lot of freedom. There are no restrictions except day or night, rain or shine, all year round. You can do anything at any time in the game without worrying about being sick or dying or where you are, as long as you recharge when you're hungry.
You can do anything against physics, build castles in the air, and dig through the earth even in creative mode. That's why Minecraft is so enduring.
2. GTA series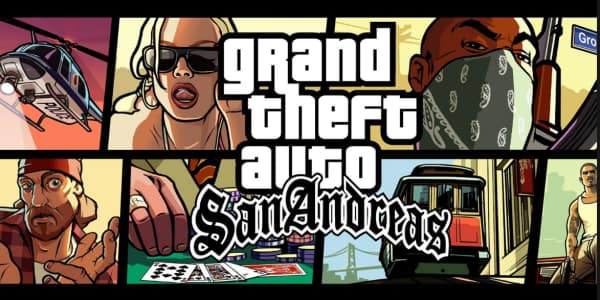 Available for: PC, MAC, Console, iOS and Android
Gameplay ★★★★★
Game freedom★★★★★
Game hardware requirements★★☆☆☆
GTA (Grand Theft Auto) is a series of video games developed and published by Rockstar Games and subsidiary companies. The series has consistently brought controversy due to the mature content in the games, which has seen the games receive ratings of Adult/Mature/R game content. GTA series holds ten world gaming records, such as the Most Guest Star among the Video Game Series, Biggest Voice Cast in the Video Game, i.e., San Andreas, and the Largest Soundtrack in-Game, i.e., Grand Theft Auto IV, as well as the most Successful Entertainment Launch of our times, i.e., Grand Theft Auto V.
Gameplay
GTA belongs to a genre of free-roaming video games known as sandbox games. The player is granted enough freedom to decide what they want to do and how it should be done through multiple methods of weapons and transport. GTA, unlike most action games, which involve a structured single-track series of linear gameplay, in GTA, the player has the freedom to determine which mission they can undertake and how they can interact with the different characters when they change based on the choices. 
Game freedom
A player can roam freely in different cities, which means that the player can access a wide range of buildings and carry out minor missions. 
However, there are a few exceptions in the games. For instance, some missions are linear; some city areas need to be unlocked as the player advances in the game and even the overarching plot.
The game plot allows a player to assume the role of a notorious criminal in a big city. Ideally, an individual will rise through the various ranks of organized crime as the game progresses. There are multiple missions planned to be completed by the key figureheads of the underworld city goons, mainly criminals. This is achieved as the game progress through the storyline. Crimes and assassinations highly dominate the game. 
Other activities such as firefighting, driving, street racing, pimping, and flying fixed-wing aircraft are different forms of improved alternate adventures that a player can do at any time of the game except when a player is working on a critical mission.
3. Cities: Skylines Series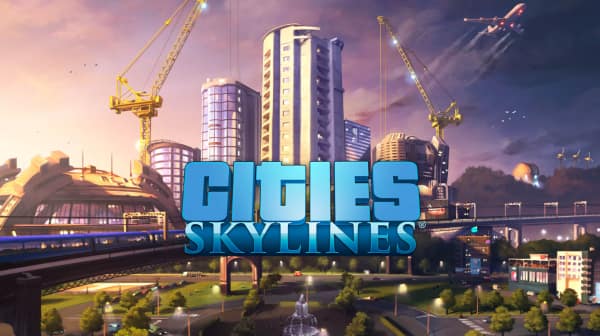 Available for: PC, MAC, Console
Gameplay ★★★★☆
Game freedom ★★★★☆
Game hardware requirements ★★★★☆
Skylines Series explores the world's most iconic cities from the perspective of aerial drones. The series collaborates between DroneDeploy and DroneShield, with DroneDeploy providing the aerial imagery and DroneShield providing the defensive technology. While commercial use of aerial drones is not yet legal in all countries, there are many uses for drones not for commercial purposes, such as inspecting infrastructure. The series explores these non-commercial uses of drones and provides an aerial, first-person view of the world's most iconic cities.
Gameplay
The game will immerse you in an open world where you can explore, complete missions, and interact with other characters. You'll be able to fly through the air, land on other vehicles, and even walk around in first-person mode. The game will also feature an advanced physics engine that lets you drive as if you were in real life. Your mission in Skyline will be to build the most fantastic city in the sky, and the only limit is your imagination. The gameplay relies on the city's verticality to give you the sensation of being high above the streets and seeing the city differently. You'll be able to navigate the city by jumping between different rooftops and ceilings and using your phone to scan the environment to navigate to your destination without looking at a map. The best part? You can do all this in first-person mode, giving you a whole new perspective on the city.
Skylines Series Gameplay continues the journey of the original game, providing you with new ways to build the city of your dreams, with new parks, new districts, and new ways to earn money. The original creators are developing this game and will continue to follow the original game's same rules and city-building philosophy. The game is still in development and will continue to evolve, providing you with new features and improvements. Road planning is still the core of the game, giving you control over the layout of your roads and the flow of traffic through your city.
Game freedom 
Skylines Series game freedom is the first game to offer you the freedom to create your own story. Use the touch-screen interface to create your account. Use the touch-screen interface to create your own story. As a game in the sky, you can control the game's rules, which are played on a large screen. You can choose your location, and when you land, you can choose to interact with the site. In-game freedom, each player has their view, and the game is played in a dynamic, self-organizing, virtual space where players can compete, collaborate, and learn from one another.
This game is part of the Skyline series, known for its sci-fi narratives and heavily influenced by games such as "Mass Effect" and "Dragon Age." They've done so since 2014 with the release of "Dorian Gray." But what is it that makes a series like this so unique? The answer is — it's the story.
Skyline is a free tower-building RPG game. This game has unique features, such as an active sandbox, deep character customization, and open-world environments. This game allows players to make their land and build castles on it. You can also customize your castle with lots of decors, set up shop, or even mine for valuable resources. As an initial test of Game freedom's readiness to join the fight, SKYLINE Operations will deploy the first group of F-35s to the region in early May. 
4. Stardew Valley
Available for: PC, MAC, Console, iOS and Android
Gameplay ★★★★☆
Game freedom ★★★★☆
Game hardware requirements ★★★★★
Gameplay
Stardew Valley is an RPG game that takes place in a small town deep in the mountains of Vermont. Your character Joja Corporation has built a growing business in the valley, but the valley's prosperity has brought in new problems. Most of the valley's water supply has been diverted to new towns and farms, leaving little for the people of the valley. You set out to restore the valley's water supply, reopening the valley's wells, building new irrigation systems, and restoring the valley's lakes. Stardew Valley is an upcoming role-playing video game developed by ConcernedApe and published by Chucklefish. The game takes place in a small, quiet town named Stardew Valley. You play as a young farmer who moves to Stardew Valley from the big city. As you work your way through the game, you'll discover secrets about the town and its people.
Game freedom
Stardew Valley is a game that is all about freedom. You are free to explore the world, go where you want, and try things out. You are also free to ignore the main story and even quit the game. The game gives you much control over the experience and allows you to create the knowledge you want.
5. Terraria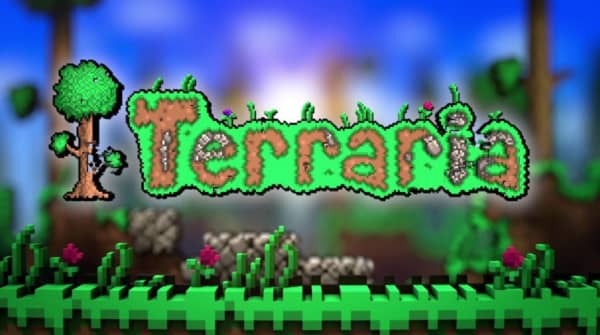 Available for: PC, MAC, Console, iOS and Android
Gameplay ★★★★★
Game freedom ★★★★☆
Game hardware requirements ★★★★★
Gameplay
Terraria is a game about exploring a big world and fighting enemies to get stronger and stronger. You start in a small world with little to no items, and you must mine down to the bedrock to find a cave that will lead you to the next world. You will fight enemies, including bosses, to get stronger and eventually find enough money to buy a house that will allow you to store more items.
Terraria is mainly multiplayer, with many players joining together to build massive cities and defend them from monsters. Game authorities praise Terraria for its gameplay and deep crafting system. The game is a 2D platform inspired by and, in many ways, similar to classic games like Super Mario Bros. and Zelda. The game is free to play and available on a variety of platforms. It is currently available on Windows and Mac, with PlayStation 4 and Xbox One versions coming later this year.
Game freedom
Terraria is a sandbox game with survival elements. The only means of dying is by taking excessive damage or deliberately going outside the game's borders to interact with the world, consisting of randomly generated biomes or hand-crafted ones. In Terraria, the player will often harvest resources such as seeds, herbs, obsidian, and iron, which allow them to craft tools and equipment to aid their survival. Grain kernels are also available, which can be used to create food. Terraria provides a robust crafting system that allows players to develop various game items.
6. Fortnite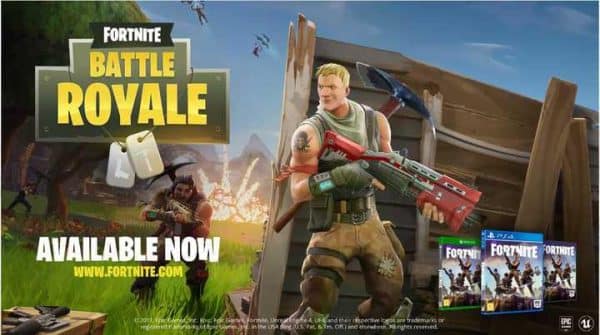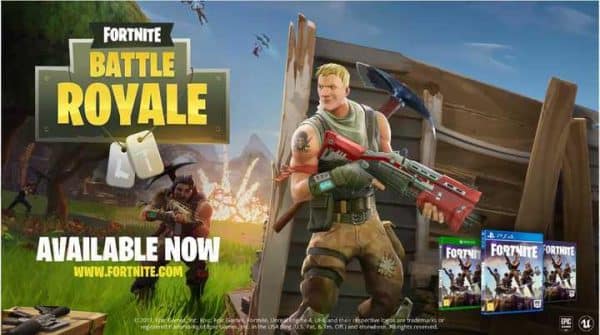 Available for: PC, MAC, Console, iOS and Android
Gameplay ★★★★★
Game freedom ★★★☆☆
Game hardware requirements ★★★★☆
Welcome to the world of Fortnite, the most extensive online game on earth. Build your island paradise, defend it from the hordes of other players, and become the greatest loner in the galaxy!
Here is a Fortnite review.
Gameplay
Fortnite plays in a third-person mode, with the player controlling the movements of a character from a first-person perspective. The character can navigate around the world using vehicles called boats, which can be fixed and updated to travel to different locations.
Fortnite is a multiplayer shooter video game developed by Epic Games and released on PlayStation, Nintendo Switch, Xbox, and Windows. It is the fourth most played game on Twitch. The game takes place on an island called Save the World, where players shoot, build, and explore a world that has changed into a strange post-apocalyptic setting. The gameplay is similar to other multiplayer shooters, but it adds building mechanics and a crafting system that allows players to create their weapons and items.
Game Freedom
Fortnite is a shooting game, but we still think it has a lot of game freedom. Since Fortnite has added a building system, players can destroy in-game items to get building materials, or use building materials to temporarily build defenses against enemy attacks. Fortnite's simple operation combined with the in-depth construction system has also made the game so free that many players feel like they are playing in Minecraft when they build something.
7. Planet Zoo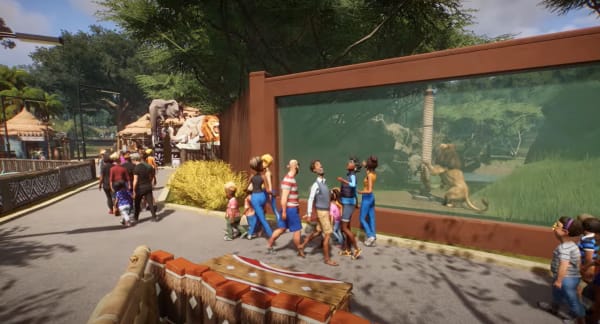 Available for: PC
Gameplay ★★★★☆
Game freedom ★★★☆☆
Game hardware requirements ★★★★★
Gameplay
The first thing you will notice when you arrive at the zoo is that it is quiet and peaceful. The animals are comfortable and healthy, and they rarely seem distressed. The animals still survive, but they are only required to show up for a few hours a day. They spend the rest of time in their exhibits, which have been customized to resemble the natural habitats they were born in. The animals are still trying to survive and eat as many plants as possible. They are also still trying to find the least amount of sun. This continues to be a challenge for the animals as they try to find the best place to eat and the best place to hide from the sun.
Game freedom
The Planet Zoo Game, also known as Game freedom, is a simulation game on a single planet, where you must defend your territory and expand your empire. You'll need to build a thriving civilization, fend off hostile aliens, and discover new technologies to keep your species alive and thriving on this hostile planet. The game is ongoing and continues to evolve as new features are added and bugs are fixed. The game is played in your web browser and is entirely free and open source.
8. Jurassic World Evolution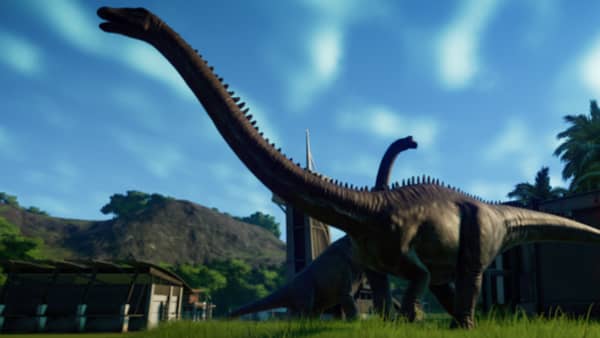 Available for: PC, Console
Gameplay ★★★☆☆
Game freedom★★★★☆
Game hardware requirements★★★★☆
Jurassic World Evolution is a simulation game product of Universal Pictures and Genesis. Telltale Games develop the game. Initially aiming to expand Telltale's episodic gaming model to extend the player's experience with a game, the developers created a new one-shot experience.
Gameplay
Jurassic World Evolution gameplay is a take on Jurassic Park 2. This game is for kids ages 10-14, but anyone can play it. It allows players to play as dinosaurs and navigate the landscape. The game has three levels. The introductory level is a small sandbox, allowing players to set up their dinosaur habitat. The human-dinosaur interaction in the second level will enable players to help dinosaurs evolve and populate their habitat. It is a unique, highly playable, and flexible science simulation that improves students' performance in science and math classrooms. As the game progresses, students become more proficient in the physical sciences and the mathematics that underpin them.
Game freedom
Jurassic World Evolution game freedom. In Jurassic World Evolution, the player controls a dinosaur and can either evolve their dino into something new or make it smaller in size. The island that the game takes place on is a "theme park," a place where visitors can experience dinosaurs, amazing reptiles, and other prehistoric life–and the goal is to help them understand how dinosaurs lived.
The game is more about giving players more control over playing the game. So, in Jurassic World Evolved, you have complete control over many things, including the storyline, the dinosaurs, the how and why of each dinosaur, and the appearance of the dinosaur (including its skin (color), size, and gameplay adaptation). You can even sculpt dinosaur skulls and teeth as you see fit.
The above eight games are my recommendations. Are you interested?