If you're a fan of action-packed adventure and mystical worlds, you won't miss Shadow Hunter: Lost Worlds. This captivating game from developer WeirdBeard Games is an enthralling experience that will have you hooked from the very first moment. In this review, we'll explore the Game story, gameplay, and main features of Shadow Hunter: Lost Worlds and why it's a must-play game for fans of the genre. So, get ready to join the hunt as we dive deeply into this immersive world.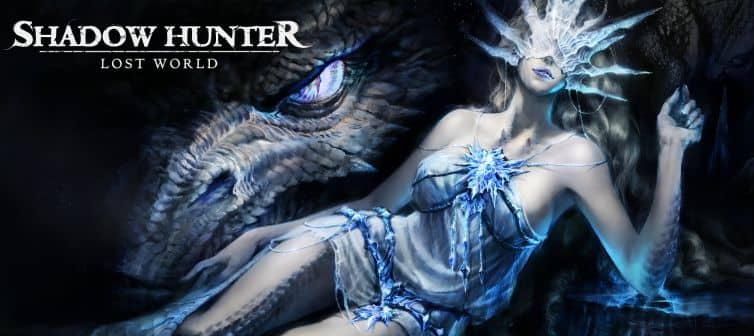 Shadow Hunter: Lost Worlds and Shadow Hunter
Probably, you have heard about an American Supernatural drama television series by the name Shadow Hunter, and then you're wondering if it's the same as Shadow Hunter: Lost Worlds. For clarification, there's a huge difference between them since the latter is an action-packed dark fantasy game-Hack-and, Slash, while the former is a drama television series.
Shadow Hunter: Lost Worlds, as the name suggests, features an amazing combat system, incredible boss fights, an excellent character control mechanism, and a perfect mix of RPG elements to make your adventure super engaging.
Shadow Hunter: Lost World's Background story
Before things went astray, the world naturally brought warm, but all of a sudden, and out of nowhere, shadow monsters and hoarders of demons invaded and destroyed the vast part of the world. Since then, everything has been under control and covered by darkness and hell. In this game, a player plays the role of a dark hunter and must do what it takes to bring light back to the world and save it from hell. This is only possible by engaging in an endless battle in which victory means light back to the World.
Game Review
If you're a true fan of hack n' slash games, then it's time to consider trying this game to avoid the boredom of repeating the same smashing buttons on your screen. Of course, Shadow hunters are one of the most dynamic dark fantasy hack n; slash game and features a great combat system. Besides, it also includes fantastic boss fights, includes a wide range of character-controlling mechanisms, and leaves alone the perfect combination of RPG elements that makes your adventure awesome.
A dark, ruined, hell-bent, and shadow-filled world
The mortal world is under invasion and severe destruction by shadow monsters and hordes of dark demons. Technically the darkness of hell has overshadowed everything and everywhere where mortals dwell. The constant overwhelming noise comes from the combination of endless screams of dark evils, cries from the lucky, and their mourning. Only the hardcore can make it through this nightmare.
A player plays the role of a Shadow hunter to liberate this world. A man is believed to possess a unique ancient gift alongside several special abilities to fight and destroy those dark demons. There are countless obstacles and battles to fight against; the Shadow hunters ate, and destiny is to bring light back and liberate the mortals from the dark-engulfed world.
Epic boss battles
Indeed, the most exciting moments while on Shadow hunters are the epic boss battles. These battles involve the hunters fighting to the last moment to defeat all the giants of darkness and demons. Once the demons have been defeated, the boss can collect their souls and get a chance to elevate to the highest floors of the evil towers and darkest dungeons.
Unless a player is well-equipped with a great set of equipment and perfectly trained in various fighting skills, winning against the big bosses might be a challenge in the park since these bosses are ruthless in attacks.
It's equally important to note that these dark demonic spirits form the basis for upgrading hundreds of useful Shadow equipment and other weapons, which helps transform them from common katanas to legendary hero blades. Such legendary blazes will be honored and worshipped for many generations to come and even at present.
Infinite Challenges
Hardcore challenges. Therefore, Shadow hunters come with over 4PVE sections with various difficulty modes. Besides, the PVP arena gives players a chance to explore and conquer.
Although the adventure is usually not the most challenging part of this game, it is equally important as it helps a player keep moving forward to unlock other amazing parts of the game.
Players who pass certain dungeon levels can easily unlock the "Dark Alter" and "Challenge Clock Tower" to unlock the Boss Mode. Remember, these levels form the real test of the power and the skill set. As long as our Shadow Hunters aim at overcoming these challenges, it is equally important to know and master the various combat techniques, understand the various powers and characteristics of every demon and come up with appropriate combat strategies. The only way to win against these dark demons is by enhancing the shadow equipment.
Certainly, Shadow hunters will not only liberate the mortals from these unforgiving dark demons, but the game also helps test your focusing skills and ability to handle your Shadow companions.
Come across multiple characters and play amazing gameplay
Here, a player can take multiple characters, and each character comes with unique skills, assets, and gameplay. Besides, each character will have a unique way of playing the various parts of the game, a special way to play combat and strategy scenes.
Game Main Features
Intense hack-and-slash battles
Intense hack-and-slash battles are a staple of this game, which is why it is so much fun. With combos and special moves for each weapon type, there are plenty of ways to take down the hordes of enemies that come your way. Remember, sometimes you'll have to fight the same types of enemies repeatedly, so make sure to grasp excellent defending skills. The environments make up for this, ranging from lush jungles to desolate deserts with beautifully rendered settings that offer just enough variation in gameplay.
Multiple characters
You can play multiple characters. Every character has its strengths and weaknesses. For example, the second female character is a skilled climber who cannot shoot a gun; the third male character has no climbing skills but carries around two guns on his back and doesn't have to worry about ammunition. It's also worth noting that all three playable characters are minorities, which I find refreshing because not many games feature such diversity in their playable cast of characters.
Hundreds of equipment and weapons can be looted and upgraded
Hundreds of equipment and weapons can be looted and upgraded. However, the combat isn't perfect. Weapons break too often, enemies have too much health, and boss fights are too easy. Fortunately, the well-designed levels help to compensate for this; I would gladly play through Shadow Hunter again just for the experience.
4+ PVE modes and PVP
You can also do story-mode quests in a co-op environment with your friends, which is good for those who like to see what they're doing on-screen at all times. You can also play Shadow Hunter in a single-player, where you control one character on the screen at a time, so you can choose different tactics depending on which one of your characters is attacked. I was pleasantly surprise that how fast-paced the combat feels and the detail that has gone into the enemies and their movements, giving them individual personalities.
Play anywhere, anytime, even offline
Play anywhere, anytime, even offline. With the advent of internet-connected consoles and mobile devices, we don't always need to play games at home with a TV or PC. However, many games are only playable if you have an internet connection. Thankfully, Shadow Hunter: Lost Worlds is not one of these titles!
Final Words
I can't spoil it for you, but the best way to describe it is that it's not what you expect. The fantastic music and sound effects combine with an amazing story to give this game a fantastic immersive feel. I loved being different from other games and being able to control what was happening. And for me, that is exactly why Shadow Hunter is such an amazing game! I recommend playing it for yourself!