Harry Potter: Hogwarts Mystery takes the form of an adventure story; it has significant advantages in terms of aesthetic appeal and story content. Harry Potter: Hogwarts Mystery Review.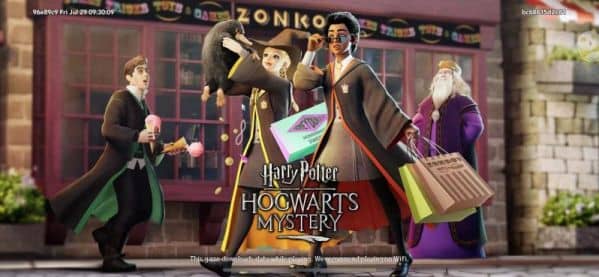 Why You Need Harry Potter Hogwarts Mystery Cheats: Unlimited Energy
The biggest complaint about the game is that, while it is free, completing each stage requires using the scarcest resource — energy. So Harry Potter Hogwarts Mystery Cheats with Unlimited Energy is very valuable.
The game requires energy to complete lessons, classes, and other quests. Energy is the most valuable resource. You earn extra energy points every 4 minutes, and your player level and additional skills determine the maximum amount of energy you can get. Energy is a limited resource; it makes it challenging to complete the stage smoothly. While some activities come with a loss of house points, you may spend your money on energy replenishment to get the job done if you don't complete them satisfactorily.
How to Get Energy in Harry Potter: Hogwarts Mystery
There are plenty of walkthroughs on more ways to get energy and lots of cheats on how to get energy quickly. Here I recommend a hack version of Harry Potter: Hogwarts Mystery with unlimited energy.
In the image below, energy is consumed to complete the task, but the energy number in the upper right corner remains unchanged.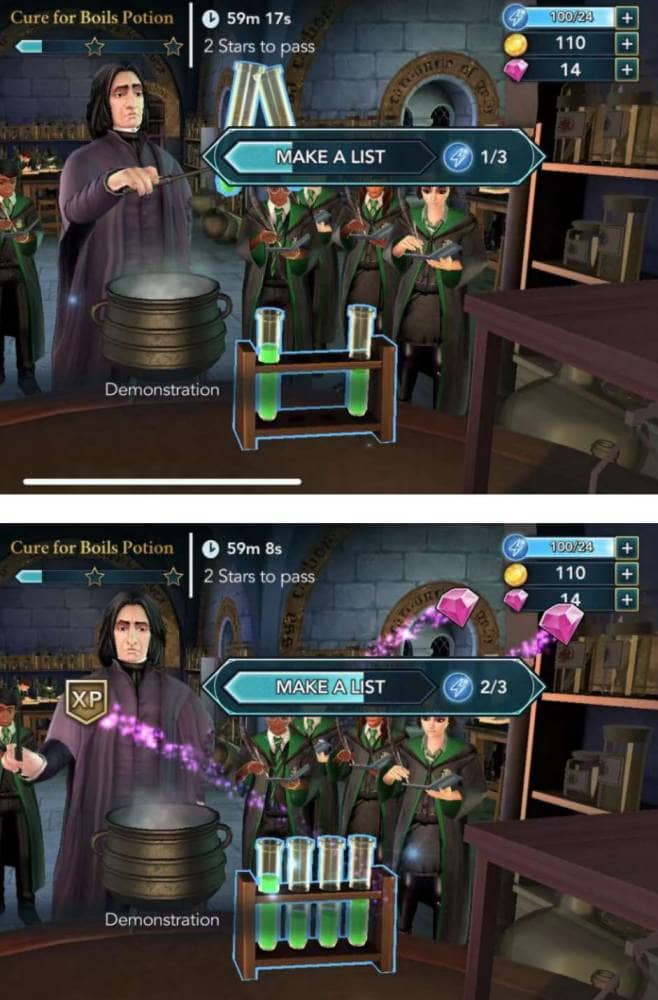 Hack Features of Harry Potter: Hogwarts Mystery
Harry Potter: Hogwarts Mystery Hack for VIP has a lot more features to offer than just unlimited energy; the features include:
– Unlimited Energy
– Max Attributes Level
– Free Shop – Energy & Some Pets
– Max Creature Mastery Level
– Feeding Button Enabled
Harry Potter: Hogwarts Mystery Hack for free has only one feature, unlimited energy, but it's enough.
Use Auto Clicker to Play Harry Potter: Hogwarts Mystery More Easily
Not only can you use the hack version to get unlimited energy and other valuable features, but you can also use Auto Clicker to help you do meaningless work every day. Auto Clicker can help you automatically pass dialogues and spend energy to complete tasks.
Launch Auto Clicker
You must install Harry Potter: Hogwarts Mystery from Panda Helper first. How to install apps by using Panda Helper?
When launching the game, you will see a panda's head floating icon, click it and find Auto Clicker, and tap Get.
Set Click Steps
When you launch Auto Clicker, you can see a toolbar on the right side of the screen. Click the Plus button; a step number will appear on the screen; drag the step number to the position you want to perform the click. Click multiple positions to set the click step, and then execute Play on the toolbar. Auto Clicker will help you repeat the click steps.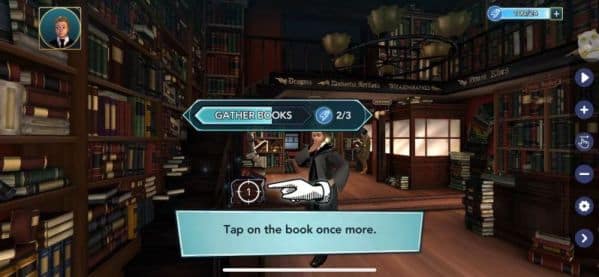 Suspend Auto Clicker
When you want to stop auto-click, press the Pause button on the toolbar. You can also press the Minus button to delete all the steps and reset them.
Auto Click is easy to use and can help you to deal with tedious and repetitive steps. Auto Clicker has an extended trial period, so you can try it.