Fieldrunners is a tower defense game launched a long time; I even remember playing Fieldrunners on iPad 1 ten years ago. There are not many types of turrets in the Fieldrunners series, and only a few maps exist. But the game has always been paid, so many players want to download Fieldrunners 1/2 for free.
Gameplay
Fieldrunners is freer to play. Unlike other tower defense games, Fieldrunners turrets can be placed on a wide range, and the placement of the turrets will block the enemy's forward path. Enemies must bypass the turrets. Therefore, how to place the turret is the core attraction in Fieldrunners.
Fieldrunners has three types of gameplay: Classic, Extended, and Endless. Players can play in Easy, Medium, or Hard mode for each type. In classic and extended types, the number of rounds is limited, while players need to defend infinitely in endless types.
In Fieldrunners, each round has twenty hearts representing life. When an enemy breaks through your defense and enters your base, you lose a heart's health. Twenty hearts are not a lot; once the rout happens, it is unstoppable. If your turrets are not correctly positioned or not correctly upgraded, there may be a wave of enemies that can't be stopped, causing the position to fall instantly. That's the appeal of the game.
How to Free Download Fieldrunners 1/2
Fieldrunners series is paid on the App Store and Google Play; Fieldrunners is $1.99, Fieldrunners 2 is $2.99, and some maps have in-app purchases. Although Fieldrunners is a classic series, after all, it has been released for a long time, maps and weapons are limited, and the price isn't worth it. So players want to know how to download Fieldrunners free.
You can use the third-party app store to install Fieldrunners for free. And I recommend using Panda Helper. How to install iOS Apps by Using Panda Helper?
In Panda Helper, you can install the original version of Fieldrunners for free; you also can choose the hack version to help you get a better gaming experience.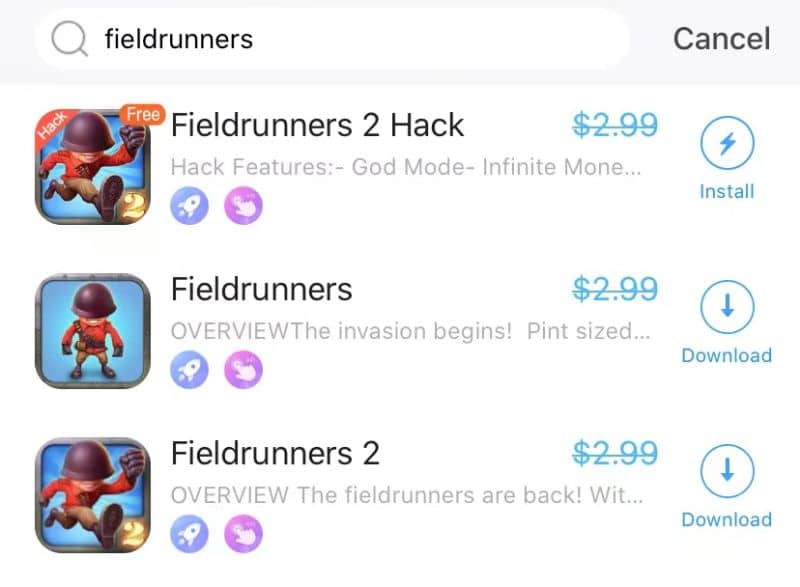 Hack Features of Fieldrunners 1/2
The hack version of Fieldrunners 2 provides attractive features.
God Mode
When in God Mode, you don't care about reducing the number of hearts. No matter how many enemies swarm into your base, the number of your heart will still be twenty. So you can challenge the Endless type with the hard mode without worrying about routes.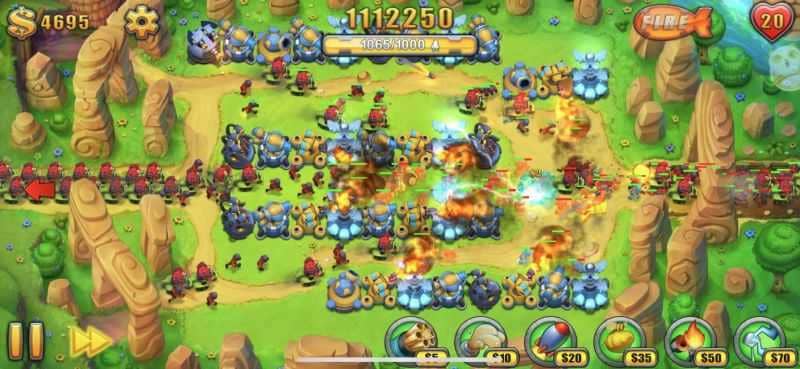 Infinite Money
At the beginning of the game, enemies always came too fast, and turrets were built too slowly. This feature will increase your money every time you build a turret, the more turrets you build and upgrade, the more money you get. This feature allows you to quickly set up the map at the beginning of each round, and you only need to constantly upgrade and replace the turrets in key locations later.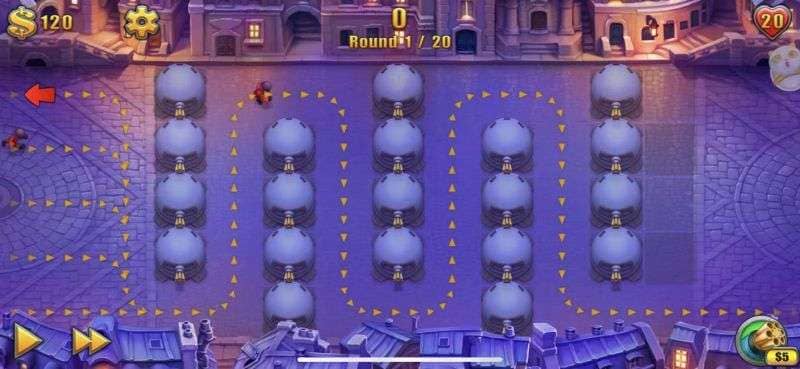 If you are interested in the hack version, you can also visit Fieldrunners 2 Hack page to get more information.