Free Fire has an average graphics quality, but the number of players in Free Fire is no less than that of PUBG. Why does it stand out?
What is Free Fire?
Free Fire has been among the most downloaded battle royale game worldwide since 2019. The game was developed by 111dots and later published by Garena for iPadOS, iPhones, and Android.
About Garena Free Fire Statistics.
By the end of 2019, the game was awarded the title "Best Popular Game" on Google Play due to its massive popularity among other battle royale games. By May 2020, the game had recorded over 80 million daily active users and 150 million users by 2021, making it one of the most played games worldwide. Though not a surprise, by November 2019, the game had attained over $ 1 billion in gross consumer spending globally. Free Fire Max was released on 28 September 2018 as a graphically advanced version of the previous Free Fire game.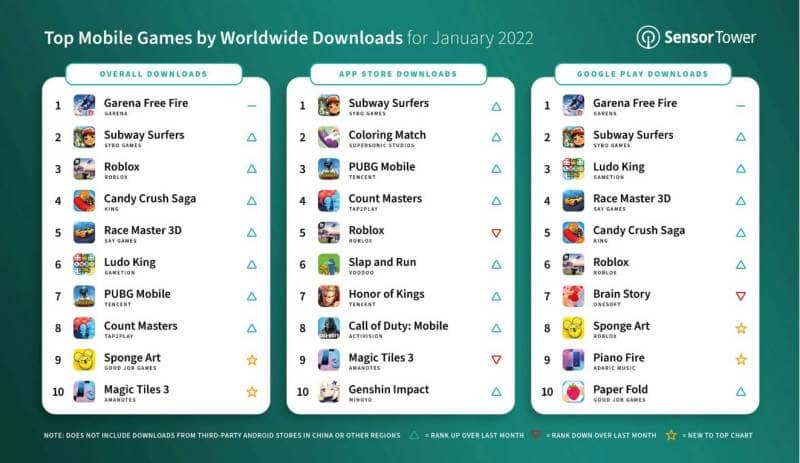 Why is Free Fire So Popular?
The humongous popularity of Free Fire can be attributed to various reasons. Garena Free Fire celebrated its 4th Anniversary this August, which makes many players wonder what is so unique behind the popularity of this game. Here are the top reasons behind this
1. Low-end compatibility with many devices. 
Garena Free Fire game is compatible even with low-end storage devices, both the iPhone and Android.
Android OS requirement: Dual-core 1.2GHzRAM: Android 4.4CPU: 1GBStorage: 1.5GB+
iOS OS: iPhone 5sRAM: iOS 9 CPU: 1GBStorage: 1.5GB+
2. Unique characters- The game features a wide range of characters.
The game features a fantastic pool of characters, and each character plays a unique role. These characters are bought via gold or diamond coins, i.e., the in-game currency.
3. Numerous events
You got an anniversary party.
The game features an anniversary party which you access by logging into your game each day and getting a chance to collect free rewards such as Bright Lights Headpiece, Trash Metallic Backpack, and Turn up Banner, among others.
4. Easy to play
The game's gameplay is relatively straightforward. The two types of matches are Battle Royale and Clash Squad. The Clash Squad involves a four-by-four game mode with seven complete rounds.
Gameplay
Battle Royale matches take about 5 to 10 minutes. It involves 50 players jumping into the battlefield and fighting for survival. The 50 players parachute onto a secret island where they search for equipment and weapons to eliminate other players. A player is free to select their favorite starting position and amass supplies and weapons to keep their battle life moving on.
The game starts when the players are in a plane flying over an island. Players can jump while the plane is still flying whenever they want to choose a strategic landing place. Once the player lands, the next step is looking for utility items and weapons. These include Medical equipment, grenades, large and medium weapons, and other valuable items. The safe area keeps on shrinking to force encounters between the surviving players. The last team or player standing becomes the winner.
What is Garena Free Fire Aim Assist?
Free fire aim assist is a new system that automatically aims your weapon at the closest enemy, reducing the need for precise aiming. This system is currently available on free fire and sniper rifle-class weapons. It is also enabled in the training mode and can be turned off in the settings.
Aim Assist Features
In this game mode, only the first-person perspective is available, meaning you can't look around or use your weapons while aiming. It's intended to increase the challenge and tension of combat, but it also makes it harder to learn the maps and get a sense of where you're supposed to go. Besides, it also makes it harder to coordinate strategy with your team and plan where you will shoot next. The model has been in open beta for a few months now, and it's not hard to find people who have experienced it.
It gives you a complete aim assist, so you don't have to worry about your aim while trying to score some points. It helps you test your drive and learn the new mechanics without worrying about your score getting dented. Some awesome power-ups in free fire aim assist make the experience even more fun and challenging. You can find the game mode in the training menu and access it by pressing the 'T' key on your keyboard.
It provides a series of visual cues to help you aim better. It can help you aim at specific areas on your screen to hit enemies or other targets and can even provide a series of arrows to help you aim at specific objects. The technology has been adapted for various games, with many games like ARK: Survival Evolved and Minecraft also supporting it.
Get Garena Free Fire Hack
Garena Free Fire Hack Features:
No Fog / Fog is disabled
Aim Assist / Your sight will follow the enemy
Both features are helpful. If you like this game but have no time to improve your skill, you can try the hack version.