Basketball is one of the most popular sports in the world, and the NBA is the premier basketball league. With the NBA 2K series game, basketball enthusiasts can take their love for the game to the next level. The 2K series is one of the most successful basketball video game franchises of all time, and with the release of the app version, it has become more accessible than ever before. This blog post will explore the 2K series game, its selling points, and how to download it.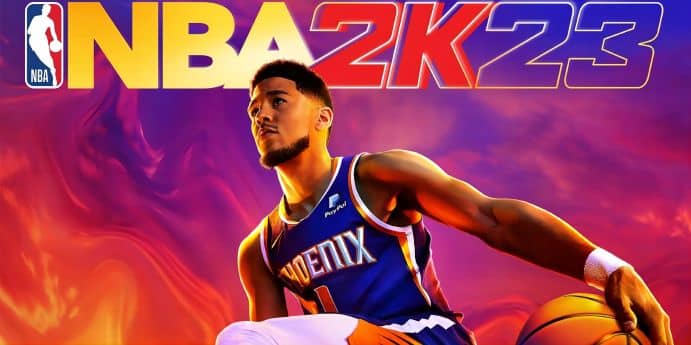 What are the games in NBA 2K series?
The NBA 2K series is a basketball simulation video game developed by Visual Concepts and published by 2K Sports. Since its first release in 1999, the game has become more realistic and engaging with each new release. The series includes various games, from NBA 2K10 to NBA 2K23. Each game has its unique features and selling points.
NBA 2K Mobile is the latest addition to the 2K series game, designed specifically for mobile devices. The game offers a unique experience, allowing players to build their teams, train them, and compete in different tournaments.
Difference between NBA 2K Mobile and NBA 2K XX
In many ways, NBA 2K mobile is different from other games in the 2K series. The most significant difference is that it is designed for mobile devices, making it more accessible to basketball enthusiasts worldwide. The game is free to download and play, but players can make in-app purchases to enhance their gaming experience.
On the other hand, 2K XX is designed for consoles and PC, making it a more immersive gaming experience. The game features realistic graphics, advanced gameplay mechanics, and modes such as MyCareer, MyTeam, and MyLeague. Players can customize their teams, players, and arenas and compete against other players online.
Why Players Like NBA 2K Series
The NBA 2K series game has several selling points that make it unique and fun. One of the most significant selling points of the game is its realistic graphics and player animations. The game developers have gone to great lengths to ensure the game is as realistic as possible, from the player's movements to the crowd's reactions.
Another selling point of the game is its customization options. Players can customize their teams, players, and arenas, making the game more personalized and engaging. The game also features various modes, such as MyCareer, MyTeam, and MyLeague, allowing players to experience different aspects of the game.
The series game is also known for its competitive online gameplay, where players can compete against other players worldwide. The game offers a sense of community, where players can connect with other basketball enthusiasts and compete to be the best.
The Latest Products in this Series
NBA 2K23 is the latest addition to the NBA 2K series game, which was released in September 2022. Some more notable change in 2K23 was the removal of contracts in MyTeam, allowing your players to play unlimited games without needing to continually add contracts or a diamond contract to your players to be able to play more games with them.  In addition, a new feature added to MyTeam is a mode called Triple Threat Online, allowing you to co-op against up to 3 people on each team.
How to Download NBA 2K series App for free
Most games in the 2K series are paid, so players want to find a way to download them for free.
I recommend downloading them from a third-party app store like Panda Helper. Visit the NBA 2K collection download page to find the game in this series you want.
Another advantage of using third-party versions is using a cheat engine. You can visit the tutorial to learn how to use the cheat engine.
Final Words
In conclusion, the NBA 2K series game is the ultimate basketball video game experience. With its realistic graphics, customization options, and various game modes, the game offers something for every basketball enthusiast. Whether playing 2K Mobile or 2K XX, you are guaranteed a fun, immersive, and engaging gaming experience. So, what are you waiting for? Download the game today and experience the thrill of basketball like never before.