The NBA 2K series has achieved great success on PC and game consoles, while NBA 2K series Mobile has received little attention and introduction, including the latest NBA 2K 22 mobile. This article mainly introduces NBA 2K series mobile version on iOS and Android APK.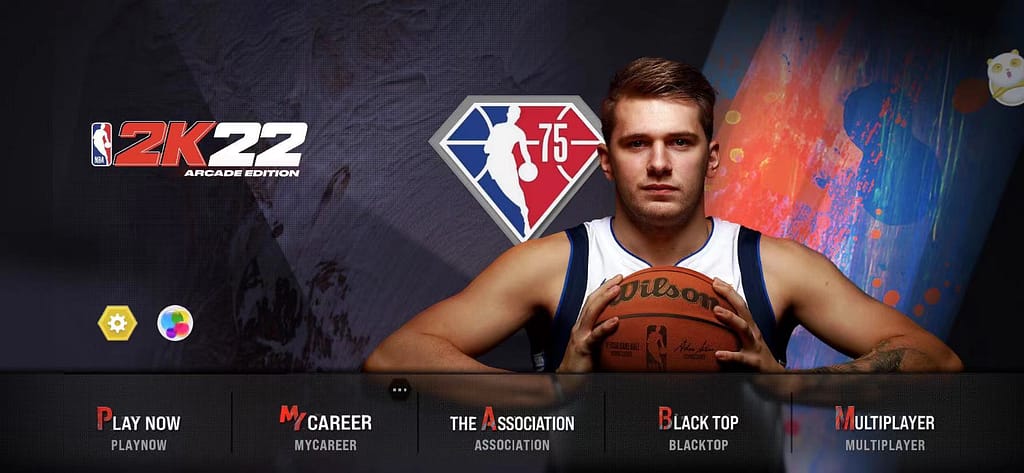 The release NBA 2K series APK and iOS version strategies are different, so that I will introduce them separately.
NBA 2K 22 Mobile APK
It's weird! NBA 2K 22 Mobile APK is not available on any app store yet. The search results on GooglePlay are MyNBA2K22, also developed by 2K inc.. MyNBA2K22 is just a derivative game of the NBA 2K series. You can use it to link the game account of the NBA 2K series on the console. You can customize character, play some gold coins games, and so on. And you can't search out NBA 2k 22 mobile APK on google play. Of course, third-party AppStore claim to have NBA 2K 22 Mobile download resources, but the app downloaded is NBA 2K Mobile or NBA 2K 20.
If you want to play NBA 2K 22 on Android, you can instead download NBA 2K 20. After all, they are all 2K series, and the operation and game experience are relatively close.
NBA 2K 22 Mobile iOS
You can search NBA 2K 22 Mobile on Apple Arcade, and you need to pay $4.99/m subscription fee to Apple before downloading. You can play NBA 2K game on iPad, iPhone, Mac, and Apple TV from Apple Arcade.
There is another way to download NBA 2K 22 mobile iOS, which is free. You can download NBA 2K 22 through a third-party App Store. Take Panda Helper as an example. You just need to download Panda Helper and search for NBA 2K 22 in it. Of course, when you can't get the Panda Helper free version, you need to install the Panda Helper VIP version to complete the download.
NBA 2K 22 Mobile Review
Sports games are easy to criticize. Because they add some lineup and rule changes to the previous gameplay, it becomes a new game for the New Year. EA has almost dominated sports games in recent years. EA has always shown satisfactory performance, whether it's FIFA22 with record sales or F1 2021 after acquiring CM. But only in the NBA Live series EA lose in the competition with the NBA 2K series.
The Part Worth Playing
Smoother Operation
No matter how complicated the game's story is and how beautiful the picture quality of the game is, the game experience is always the core part of basketball games, and it is also the most critical part of basketball games. In the previous game, the shooting feel was not good, and the teammates could not defend the defense, which made the players very difficult. Especially when the score gap is large, the three-pointer is hard to make. This generation focuses on improving the shooting feel, and the horizontal shooting bar changed to an upright shooting bar, which is larger and more conspicuous. It also greatly improved the shooting percentage.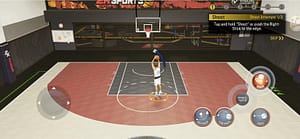 Correspondingly, the difficulty of breakthrough has increased. Unlike in the previous game, players can suddenly accelerate and bypass opponents for a layup inconceivably. The breakthroughs of this generation require more skills, more adjustments to the dribble rhythm, and appropriate direction changes to break through normally. In addition, the dribbling action of this generation is a lot smoother, and there is no feeling of lag like the previous game, which is worthy of praise.
Of course, this game has also adjusted a lot on defense. Whether it is AI or players, the defense greatly improved, and the probability of being out of position after defense has also dropped a lot.
The experience of stealing and blocking a shot is much better. The stealing is no longer dependent on fouls, and the defense against blocks is more accessible than in the previous game. AI's defense also strengthened, and players are less need to help AI teammates to fill positions.
The last point is that the game has a better sense of presence, thanks to 2K's DJ's ready-made recording sound. In short, this generation of 2K is more in line with the actual NBA scene. A large number of three-point shots are the norm, and the difficulty of breaking through has also increased a lot. But the traditional bugs of the game still exist. For example, the pause appears on time no matter the score. These still reflect a certain degree of 2K's carelessness.
A Career As a Basketball Star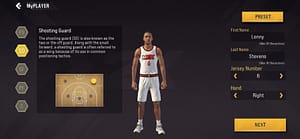 The story of 2K 22 is to allow players to grow from ordinary players to NBA stars step by step. If you choose to go with the storyline, it's an exciting player development route.
The core story is the NCAA draft to the NBA, but the NCAA is too difficult to play in 2k 22. Players are easily eliminated. They must participate in joint trial training and then have the opportunity to enter the NBA.
The plot of 2k22 has no evident progress compared with the previous game, and interested players can experience it by themselves.
A Continuation of Previous Releases
Experience MyLeague in Control
MyLeague and MyGM are two popular mods. One of the most exciting aspects of MyLeague and MyGM is that you can create these super teams by trading stars, drafting and developing young talent, or acquiring them in free agency. If you play your cards right, you can build a dynasty in just a few seasons and set yourself up for long-term success.
If you want to do it more realistically, you will have to do what NBA teams like the Warriors have always done: develop your players and make smart trades to make big things.
Form MyTeam
MyTeam is the most profitable mode in 2K and the mode with the most significant number of players. Constantly collecting your favorite players, leveling up badges, and playing against people worldwide is the core of MyTeam. Of course, in addition to the traditional auction mechanics, the game also innovatively added new drawing tools, which can enrich the mode's gameplay. In short, players who like to collect players, be sure not to miss it!
A Final Note
Whenever a new 2K series launched, there are mix reviews. But 2K is undeniably the master of sports games. NBA 2K22 isn't perfect, judging by the game's modes and degrees of freedom. But there is no doubt that it is the most advanced in recent generations. Players still need to download iOS version of 2K22 in the Apple Arcade for $4.99/m, or it is more appropriate to go to a third-party store to get a free download.