About Delta Emulator
Delta Emulator is the best emulator of the Nintendo platform on iOS devices. With Delta Emulator with DolphiniOS, you can play all the Nintendo console games before Wii. This emulator uses the melonDS kernel, which is very compatible, and the N64 uses the Mupen64Plus kernel, which simulates large games without fail!
In addition, because Apple has opened support for XInput handles, this emulator supports external handles, custom buttons, gold fingers, instant archiving, and acceleration.
This emulator also allows you to customize the game cover, so your collection of game covers will finally come in handy. Apple's linear motor can simulate the natural button feel, which is very good.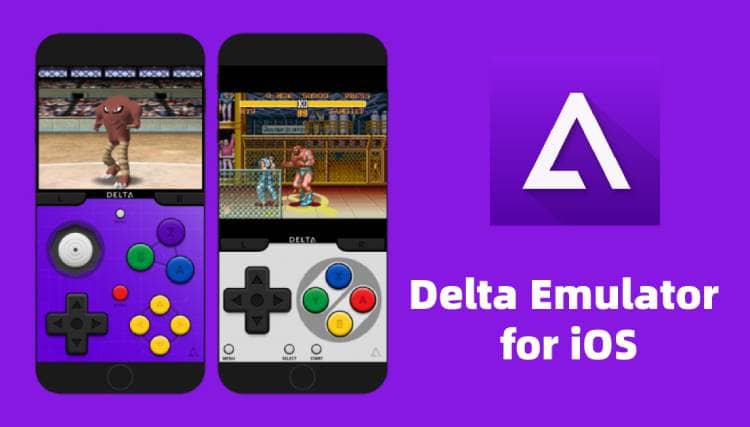 How to Download Delta Emulator
Method 1, use Panda Helper
1. Install Panda Helper from the official website. If the free version is unavailable, you must purchase the VIP version.
2. Launch the Panda Helper and search for Delta Emulator, or you can visit the download page below.
3. The Delta Emulator is only for iOS devices, and Android users can download EmuBox or Nostalgia.NES.
Method 2, use AltStore
Install AltStore on PC (Window 10)
1. Visit AltStore's official website and click Windows to download the AltStore installation package.
2. When you see a Windows Defender firewall alert, check both Private and Public Networks, and select Allow Access. AltStore will be displayed in the Windows Taskbar.
Install AltStore on iPhone
1. Open iTunes on your PC and connect your iPhone. In the Options area, check Sync with this iPhone over Wi-Fi, click AltStore in the system notification tray, click Install AltStore, and select your iPhone device.


2. When using AltStore, you must enter your Apple ID and password. You will see AltStore on your phone's screen in a few moments.
Sign and Install Delta Emulator With AltStore
1. Search and download the Delta IPA file.
2. After downloading, tap on the magnifying glass icon, find the Delta Emulator IPA file in the folder, click the share button in the upper right corner, and select Open in AltStore.
3. Enter the same Apple ID you used above if prompted, and tap on Sign In.
4. Apps signed with your Apple ID are only valid for 7 days. To avoid expiration, you can let your PC run AltStore while your iPhone and PC are on the same Wi-Fi and click Refresh All in iPhone AltStore to renew all the Apps.
Final Words
Delta Emulator is a widely recognized Nintendo Emulator for iOS users. Players who need it can try it out. We recommend the installation of Panda Helper because it is easier to download. But if you don't want to buy the VIP version of Panda Helper and the free version of Panda Helper is not available, then you can choose the AltStore installation, which requires you to provide your Apple ID. If you want to know more about emulators, you can refer to this article about PlayStation's emulator PPSSPP.