Homescapes is a famous match-3 puzzle game, a successor to Gardenscapes. Many players find Homescapes cheats. Here I recommend a helpful Homscapes cheat.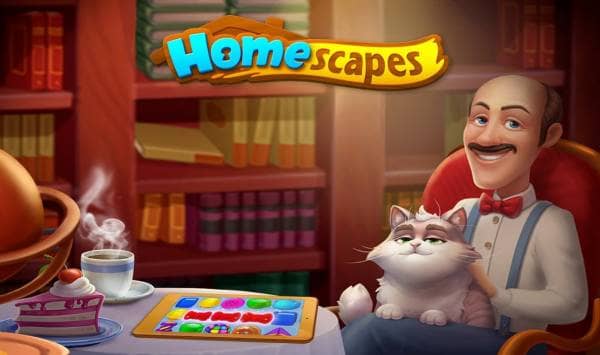 Why Do You Need Homescapes Cheats?
For Homescapes, the logic is simple: you beat colorful match-3 puzzles to earn stars, and then you use stars to renovate rooms in glorious mansions. But as the level increases, it gets harder and harder to get stars. Higher levels have more incredible difficulty and fewer moves, and you must spend your lives trying to get through them. The game starts with five lives and takes a long time to regenerate. It takes one life to start a level; if you can complete the level within the required moves, you can continue to the next level. If you don't complete the level, you can either trade coins for extra moves or give up the level and spend one life.
So more moves, more coins, more lives, and more stars are what players want.
Hack Features of Homescapes Cheat
This version of Homescapes cheats provides unlimited moves, boosters, and hammers.
Unlimited moves: You can get through a level simply with unlimited moves.
Unlimited booster: There are three boosters to use, rocket bomb, rainbow ball, and double planes. And in this hack version, boosters are unlimited.

Unlimited hammers: Sometimes, it's hard to get past a level even if you have unlimited moves, and you need a hammer to clear a piece from one tile. In this version, the hammer is unlimited.
How to Operate Homescapes Cheat
Operating this version of Homescapes cheat doesn't require plug-ins or sophisticated technology; download and install.
First of all, you need to install Panda Helper. Panda Helper has an iOS version and an Android version. Follow the link to install the Panda Helper Android version. And here is a guide on How to install iOS apps by using Panda Helper.
Second, visit this page's download button or open Panda Helper, search for Homescapes and install it.
Finally, if you find a Panda's head icon when you open the game, you installed the correct version. Enjoy it!