We can all agree that notetaking is more of a personal thing. For instance, some people are careful in their note-taking organization, with meticulous bullets, folders, and subheads. Others, just like me, can scrawl it anywhere as long as it is approachable. However, whichever way you want to take notes, whether it's elaborate scrapbooks or text-only, you must be wondering about the best notetaking apps in 2022.
Features of a Good Notetaking App
Having spent a considerable amount of our career time using, testing, and developing software, we have spent several dozens of hours trying various note-taking apps to come up with this piece. Our authentic evaluation is to help you select the most appropriate note-taking app for your needs. However, these are some factors you should consider in the best notetaking apps you consider installing.
The best notetaking apps should be easy and quick to use.
Indeed, your ideal note-taking app should be as convenient as taking a pen and a notebook at your desk to create quick notes. The app should support features such as sorting and editing notes naturally and seamlessly. Of course, you don't need an app with a horrible user interface that can only make your notetaking experience pathetic.
The app should do whatever it claims it can do.
Although it may sound as easy as taking a glass of water, you can be surprised by how many apps hyped their abilities. For instance, although not all of your note-taking app needs features such as stylus support or image-text conversion boasting about such features while, in reality, they don't offer them isn't a good idea either. If your app claims to support such features, then it should be nice to use and well-executable.
It can be accessed from anywhere on any of your devices and at any time.
One reason you want to have a note app instead of the out fashioned notebook is that you can easily access it conveniently. Whether relaxing on your couch, at your work desk, or on a coast-to-coast flight, your notetaking app should be accessible and convenient. At least one notepad app should be on your desktop and another on your mobile platform, supporting offline functionality. You don't want to be locked out of your work because you're near your Wi-Fi.
Value of your money.
Although there are several good free notetaking apps, most of the best apps charge a fair subscription price depending on the services offered, such as server-based features- synching. As long as such services are worth a few of your bucks, it is okay to include them in your budget.
Other features include:
Search your handwriting. The app should include a search function that can easily find any term on the document, whether typed or handwritten. A robust handwriting recognition should help you find whatever you wrote.
Freely mark up PowerPoints and PDFs without being restricted to typed text.
Create any many subfolders and folders as you need, and they can be easily found.
Multi-tasking tools to make your work easy. For instance, read an article and take notes on different slides simultaneously.
Easy to drag and drop information from one slide to another or note to another.
The List of the Best Notetaking Apps
Notes can be written anywhere: on the back of an envelope, napkin, important bill, or notebook. It's all similar to note-taking apps. Some apps are mainly designed for notetaking only, while others are not. For instance: although Google Docs isn't the best notes app, I still use it to compose articles you've been reading, including this I'm working from. In this article, we'll focus on apps designed for note-taking. They include:
Let's discuss these apps and see which is the best for your notetaking session.
GoodNote 5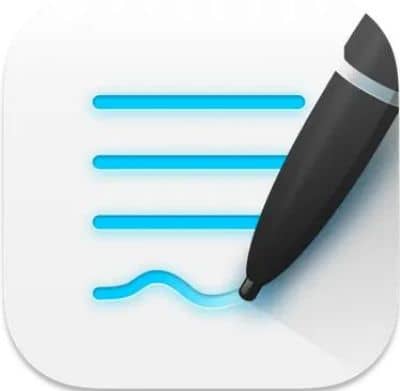 | | |
| --- | --- |
| Rating | 4.8 |
| App Size | 533.2MB |
| Platforms | iPhone, iPad, and Mac |
GoodNote 5 is a great app. It supports keyboard and handwriting and provides an elements feature, which allows users to add a custom sticker, so it can be used as post-its or stickers for journaling. Note: The GoodNote 5 you find on Google Play is not the real product. The real GoodNote 5 is currently only available for iOS devices.
Pros
The grid or list layout displays your notes, notebooks, and folders in an accessible and quick-to-read- format.
The menu at the bottom of the app includes a search tool, your previously shared documents, and access to the Goodnotes community.
You can easily bookmark a notebook or a page and come back to it a year later with ease.
The app lets you know the kind of document you'd like to create, folder, notebook, image, Scanned Document, or QuickNotes.
Support handwriting.
Cons
Only for iOS devices
Pages are separated
Tedious copy past
Evernote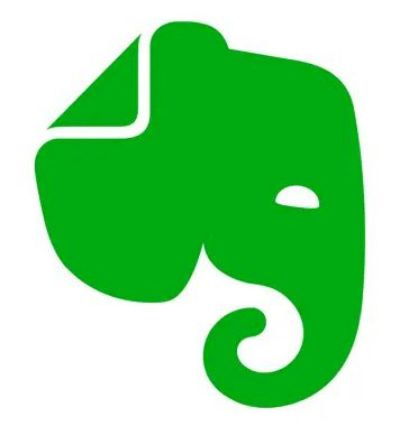 | | |
| --- | --- |
| Rating | 4.4 |
| App Size | 249.4MB |
| Platforms | iPhone, iPad, Android, Windows, Mac, and Linux. |
Evernote includes critical features to organize your work- project planning, note taking, and an easy way to get what you need when needed. Add more to your notes, i.e., files, photos, and to-do lists. Create your personal space for your most critical information and ideas. Magnifying glass- find whatever you're looking for fast. Use keyword tags and powerful search to get the right notes you're searching for. Work on it anywhere- Sync your note to your various devices so you can work on them even when you're offline.
Pros
Capturing, organizing, accessing, and searching note written is convenient.
Easy to sync with your other devices
Navigating the app is super easy.
Miscellaneous features such as Document Scanning, Web Clipper, Character Recognition, Calender and Tasks organizer
Web Clipper. Evernote's Web Clipper lets you annotate and save web pages, PDFs, and images.
Character recognition- Search for keywords to find notes, even when words appear in whiteboard scans, photos, handwriting, business cards, or documents.
App integrations. Evernote is compatible with apps you depend on, such as Slack, Google Drive, Outlook, Zapier, MS Teams, and Gmail.
Cons
Their expensive premium plans make some users opt for other cheaper alternatives.
The App is complex or heavier to use for the first time.
OneNote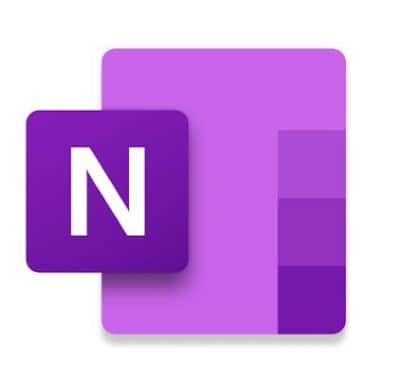 | | |
| --- | --- |
| Rating | 4.7 |
| App Size | 224.4MB |
| Platforms | iPhone, iPad, Android, Windows, Mac |
OneNote is among the great products from Microsoft Inc. The Software giant Windows operating system is the main power of most active world's PCs. Besides its core operating system, Microsoft has also developed a vast collection of valuable consumer software such as OneNote, a free-to-use notetaking software.
Pros
Real-time collaboration
User-friendly interface
Third-party integration
Can add multi-media
Save and reuse features.
Easy to save and insert frequently applied objects such as text. Stickers, images, diagrams, and formulas using the element tool
Cons
Challenging to use, mainly due to its laid-out format
Limited search function
A limited (free) storage
Limited text formatting
Bear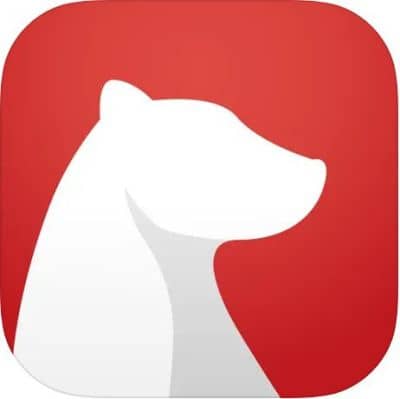 | | |
| --- | --- |
| Rating | 4.7 |
| App Size | 54MB |
| Platforms | Apple ecosystem |
Bear is one of the most flexible and focused note apps preferred by lawyers, writers, teachers, chefs, engineers, parents, and students. One thing about bear is that it comes with quick organization, export options, and editing tools to help users write quickly and probably share anywhere. The encryption tool enables you to preserve your privacy. Essential features include Writing your notes in portable Markdown, Sync and encrypting your notes, Organize notes through the nested sketchers and tags, Pick beautiful themes, exporting your notes to various formats, Creating notes via iOS Shortcuts and Siri, Support for drawing, sketching and Apple Pencil and quickly grab images, files, text and clip web pages through the Bear's app extension.
Pros
Easy to personalize your notebooks
Quick, easy setup
Affordable
User-friendly interface
Cons
Extremely light on most features
Syncing requires a premium/paid plan
For Apple clients only
Apple Notes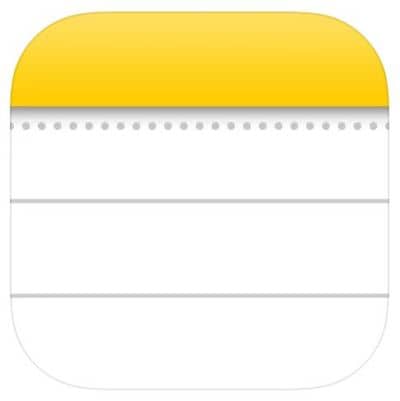 | | |
| --- | --- |
| Rating | 4.8 |
| App Size | 10.7MB |
| Platforms | iPhone, iPad, Mac, Android |
Apple notes are among the best note-taking app developed by Apple Inc. It functions as a short text note-creating app that can be easily synchronized across devices via iCloud. Confidently compose notes on your iPhone, iPod touch, and iPad. The app allows you to create checklists, sketch ideas and capture quick thoughts anywhere. Thanks to iCloud as you can easily update your notes across all devices.
Pros
Start Quicknotes anywhere
Capture your thoughts explore your creativity, and record information with ease
Have a wide variety of paper templates and covers such as a dotted, graph, lined paper, and even weekly planners
Multi-sharing. This feature enables you and your team to work on the same notebook simultaneously. Shared documents should include a shareable link to ensure collaboration no matter where each of you is.
Cons
Prone-to-bugs often appear to be loading problems.
The interaction design is easy to delete the text by mistake.
Google Keep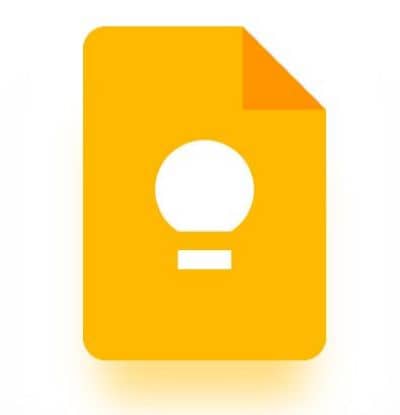 | | |
| --- | --- |
| Rating | 3.5 |
| App Size | 108.1MB |
| Platforms | iPhone, iPad, Android, Web |
Google Keep is a notetaking app designed to help users with productivity by recording plain-text notes, editing, organizing, and sharing notes via a collaboration tool. The app allows users to compose creative notes such as texts, images, audio, and lists. It also allows users to integrate their notes with Google Now, with an option for a location or current time. The optical character recognition technology allows users to extract text from an image.
Pros
Simple and easy navigation of the document while working on it
Enjoy a wide variety of tools for your note-taking purposes, such as texts, audio, images, and lists
Extract text from images
Cons
It doesn't have rich text formatting tools or fundamental tools for note organization apart from labels.
Conclusion
While most apps can handle most l of your notetaking needs and weird quirks, some are better than others. So, consider each app's features before deciding which app best suits your notetaking needs.