Some players use Cheat Engine to hack The Escapists, but they use Cheat Engine on PC. It's rare to see how Cheat Engine works on iOS. This article describes how to hack The Escapists using Cheat Engine on iOS.
---
Contents
---
How to Get Cheat Engine on iOS?
Cheat Engine is an in-app hacking tool. There are three Cheat Engine tools available on iOS, GameGem, iGameGaurdian, and Panda Cheat Engine for iOS. GameGem is one of the most popular tools in Cydia store. iGameGaurdian also has many users. In the meantime, Gamegem and iGameGaurdian are also available on Android. However, if you need to use them on iOS, both GameGem and iGameGaurdian need to jailbreak your iPhone first. If you don't want to jailbreak your phone, you can't use either of them.
Panda Cheat Engine is different. Panda Helper is a third-party app store and has a built-in Panda Cheat Engine for its users. The good thing about Panda Cheat Engine is that you don't need to jailbreak to use it. The bad thing is that you need to be a Panda Helper VIP to use Cheat Engine.
The following will take Panda Cheat Engine as an example to demonstrate how to use  Cheat Engine to hack The Escapists.
How to Hack The Escapists With Cheat Engine?
Let's watch a video.
It's straightforward. Just cheat the game according to the method in the video.
The steps are as follows.
Step1. Become a Panda Helper VIP member so you can use Cheat Engine for free without jailbreak.
Step2. Download and install The Escapists by using Panda Helper. You can install The Escapists for free in Panda Helper instead of paying $4.99 in AppStore.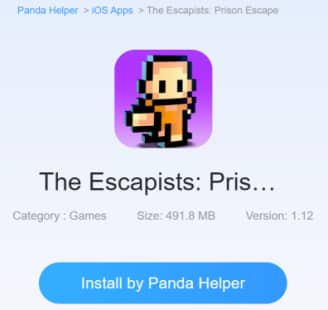 Note: Only install apps from Panda Helper can use Panda Cheat Engine.
Step3. Open The Escapists; you can see a floating icon with a Panda's head on the screen.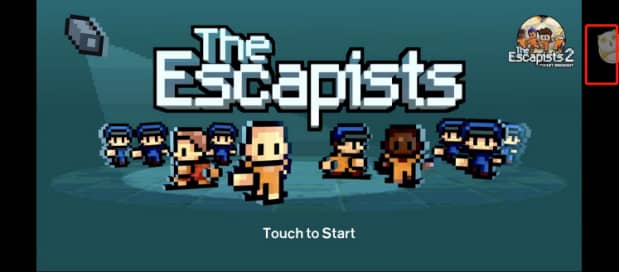 Step4. Tap the floating icon, slide down the list to see Cheat Engine, and click Show.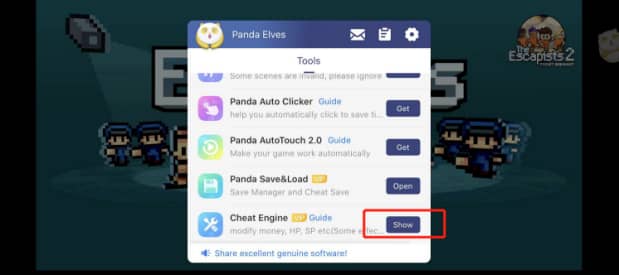 Step5. Click anywhere to return to the game screen, and you will see Cheat Engine floating icon on the screen.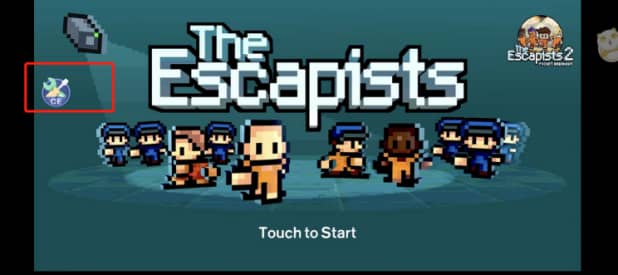 Step6. Tap Cheat Engine, and the modify box as shown in the video is displayed, and you can change it according to the cheat method of the video.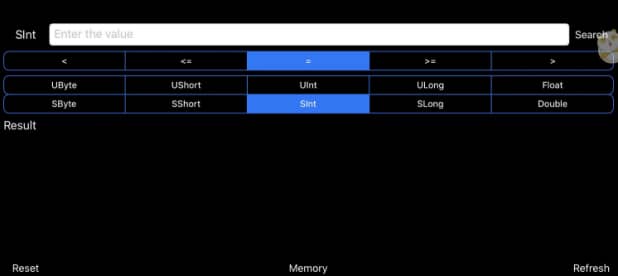 Can Cheat Engine be Used in Other Games?
Multiple games can use Panda Cheat Engine. Open the Panda Helper app; you can see a Cheat Engine area; all games in it can cheat.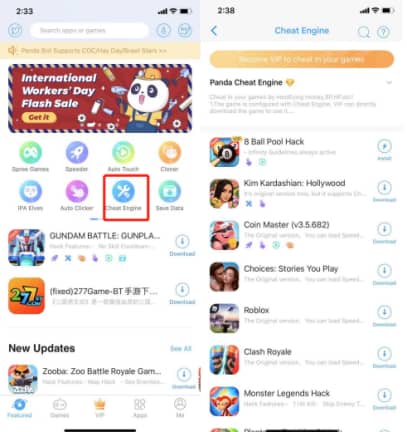 The area includes some well-known apps, such as 8 Ball Pool, NBA 2K22, Last Day on Earth, Coin Master, etc. I will also continue to supplement Cheat Engine's revision tutorials.
Frequently Asked Questions.
1. Can I Use the Cheat Engine on Mobile?
Right! Whether your iPhone is jailbroken, you can find the right Cheat Engine to cheat your game. The content of this article is an example.
2. Is Cheat Engine Illegal?
If you modify some irrelevant values in the game, most games turn a blind eye. If you change the game's value that needs to be purchased to get them for free, The game operator may ban your account or restrict your use of penalties. In addition, please do not change the value too large; it can also ensure safety.
3. Are Cheat Engines Safe?
Some games will ban your account or disable your use if they detect that you are using a Cheat Engine. The staff of panda helper will regularly check the apps that cannot use the Cheat Engine and remove them from the Cheat Engine area. You need to check to see if your game is in the area. According to the Panda Helper method, it is pretty safe to cheat the game.
4. Is There a Way to Hack Games on Android?
You can use GameGem and iGameGaurdian to modify games on Android. You also can download and install mods or hacked versions of android games. Many APK Mods have adjusted the values; you don't need to modify them again using any Cheat Engine.