Geometry Dash is a very exciting high-speed action game. The difficulty is not low, many people spend a lot of time to play but can't pass the level. So some of them are looking for Geometry Dash speed hack cheat engine for mobile. Now I will introduce a tool that can speed hack this game.
Video of Geometry Dash Speed Hack
How to Speed Hack
In the video, I use Panda Speeder to slow down Geometry Dash.
Step1: Install Panda Helper first. If Panda Helper free version is not available, you need to purchase Panda Helper VIP version.
Step2: Download and Install Geometry Dash in Panda Helper.
Step3: Open Geometry Dash, you can see a floating icon of panda's head, click it.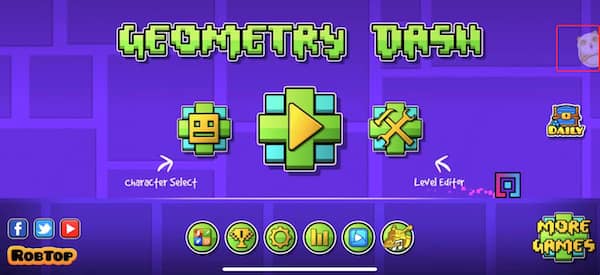 Step4: Choose Panda Speeder, click Get, you will have a 3 hours free trial.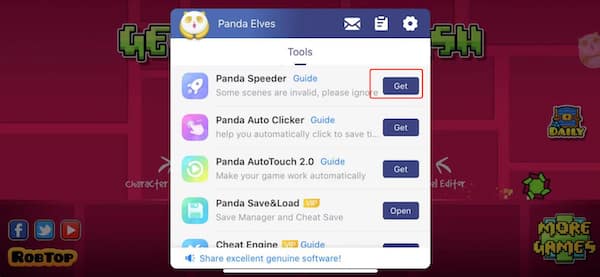 Step5: You can see a toolbar at the bottom of the screen.
Step6: Click the minus sign to slow the game down to 0.5 or 0.6, then click Play.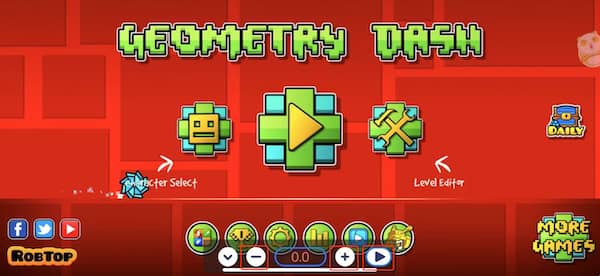 Step7: Start the game, if the speed is too slow or too fast, you can continue to click the plus or minus sign to adjust.
About Panda Speeder
Panda Speeder is an speed hack tool for iOS games. It speeds up or down the game without jailbreaking, Panda Speeder is very safe and fast, and the operation is simple and easy to use.
There are many other games that can use the Panda Speeder to adjust speed. Such as Coin Master, Last Day on Earth Hack, and so on.